Operahuset målas om!
1 april 2011
3 811 visningar
4 kommentarer
Flera medier i Australien rapporterar om de långtgående planer man har i Sydney: Att ge Operahuset en ny färg.
"It's time for a change", säger April Premier, art director vid en välrenommerad reklambyrån i Sydney.
Hon fortsätter: "It's important to take a closer look on what we have to offer to the people of Sydney and to visitors from abroad. By changing the colours of the Opera House we'll show the world that Sydney is an exciting place to visit, and that we always look for a positive movement forward."
I förra månaden accepterade Sydneys stadsfullmäktige planerna på att måla om Australiens mest berömda byggnad. Den vinnande förslaget ser ut så här och i maj kommer man att påbörja arbetet.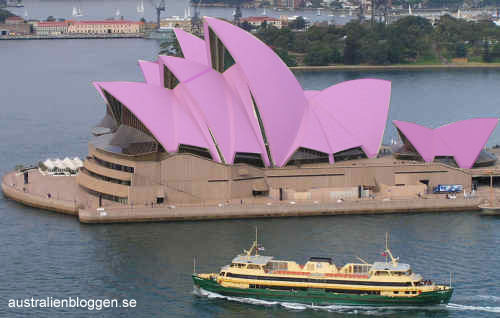 Jag tror att detta kan bli ganska snyggt!
Javisst hittade jag på allt detta. April, april!